Express Recovery is a Damage control & Recovery Company. Our team was a long-year part of the largest recovery company in this region.
They were trained in water damage restoration, fire damage restoration, decontamination of smoke, odor, chemical, mould, corrosion, and etc.
Our first large project was the Mobile exchange's fire damage recovery. While other companies were estimating that it would take four to six weeks and cost up to 2,500,000 BAHT, Express Recovery performed that project in 14 days and cost just 1,500,000 BAHT only.
Currently, we have expanded our services that cover of all kinds of damage.
On a regular basis we work with Insurance Companies, Loss Adjustors, Loss Surveyors, Restoration Contractors, Building Contractors and Facility Managers.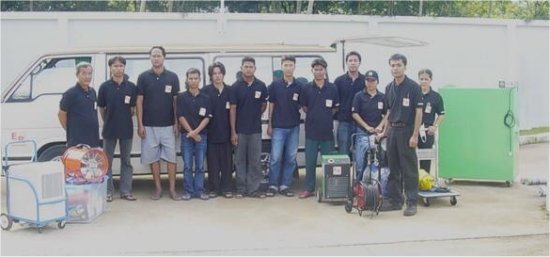 Contact us
Express Recovery Ltd.
41/117 Viphavadi Road,
Sikan, Donmaung, Bangkok 10210
Thailand
Tel.: +66 (0) 2533-6565
Fax: +66 (0) 2998-0664
Hot line: +66 (0) 1399-2679
Email: Service@exrecovery.com